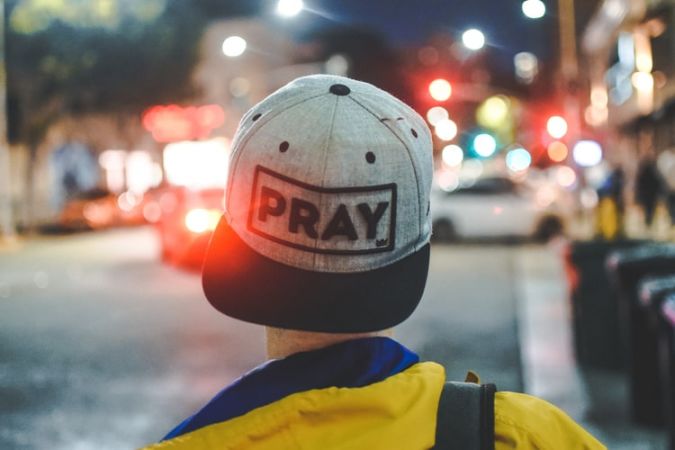 Today as a church we come to the end of 40 days of prayer. We started on the day of Pentecost, the day the church celebrates the pouring out of God's Spirit to be with us always. Prayer is always welcome in the life of local churches.
We have done three things. The first is to encourage our existing meetings to give a little more time to prayer. The second thing we have done is to add three additional prayer meetings into our weekly programme. So, there has been a Tuesday 7am meeting, a Wednesday 12.30 meeting and a Friday 8pm meeting. The third thing we have done is open up the church building in the final week for people from the local community to come and pray. We have set-up a 'prayer space' with creative ideas to help people spend time with God. We have had a steady trickle of people each day and each one has enjoyed some time to be quiet in an otherwise noisy and busy day. We are already thinking how we can make this opportunity more available in the future because it's clearly a need for people around us.
Our desire all along has been to create space in our lives to stop and to listen to God while also bringing our own concerns to God. This assumes a number of things.
It assumes that we (still) believe that God speaks and it assumes that we can hear God speaking to us. It also assumes that God wants to speak to us. Our existence makes little sense if this is not true. We were not created to be abandoned. And Jesus is the supreme example (or evidence) that God wants to be 'up close and personal' in our lives; everyone of us.
It also assumes that God wants to hear from us. Lots of people struggle to believe this. Rather, we prefer to believe God has other more important things to deal with. But this only limits God to our way of thinking. To place finite limits on God is to reduce him to our level. It's true that there is only so much we can think about and only so many people we can be concerned about. But the capacity of God to love is limitless. There is more than enough to go around! God is concerned with the affairs of nations, with the person who lives next door to you, and with you.
When all is said and done, prayer remains a bit of a mystery. It is 'just talking to God' and 'being honest' with God, but it's also so much more than that. It is being invited and welcomed into the very presence of God and the joy of the eternal relationship between Father, Son and Holy Spirit. Therefore, it changes us – every bit of us - and helps us to live lives more like the lives we were always created to live. Lives that find their meaning first in the God who created us and has loved us unconditionally from all eternity. God is ever-present and open to us in the extraordinariness of our ordinary daily lives. The opportunity to pause and to turn towards the heavens to listen for the voice of God is a gift to be embraced, especially when you discover God has been with you and alongside you always.